KORENWOLF B.V.
Korenwolf B.V. is a Limited Liability Company owned and managed by ir H.J. Uilenreef.
The purpose of the company to deliver technical consultancy and -management services, such as:
-project management of technical projects
-process engineering
-purchasing
-contract management
-construction management 
for the oil-, gas-, water-, environmental and greenhouse industry.
ir H.J Uilenreef had a broad experience in different roles in projects of various nature. His curriculum vitae is posted on LinkedIn and gives more details.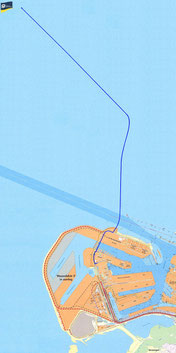 Korenwolf's recent activities include:
Project management and process engineering activities for the Road project in the Rotterdam Harbour area.
Korenwolf is responsible for the design and engineering of the on- and offshore CO2 pipeline that connects the EON power plant and the Road Carbon Capture and Sequestration plant with the Taqa P-18A platform in the Dutch part of the Northsea at a distance of approx. 20 km from Hoek van Holland.
Recent Publications:
- http://www.globalccsinstitute.com/publications/road-project-flow-assurance-and-control-philosophy
-
http://www.globalccsinstitute.com/insights/authors/WebinarOrganiser/2014/04/15/compressor-reservoir-–-flow-assurance-and-control-philosophy-ccs-co2-operation?author=MTc1OTM%3D